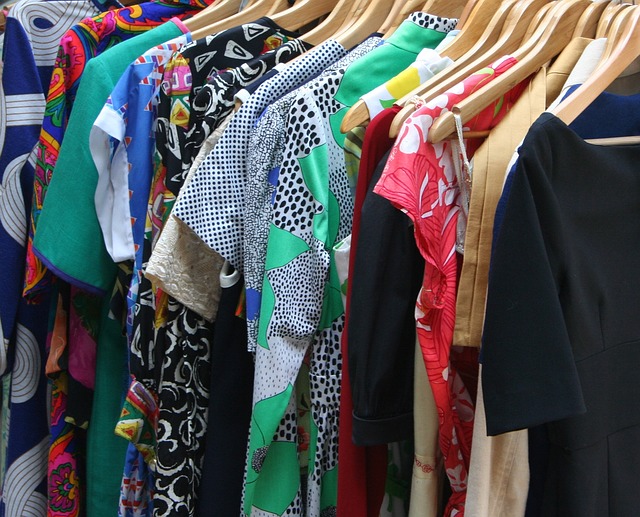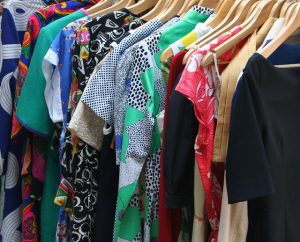 A pregnant and postpartum body will be different than what we're used to. You'll see it most in clothes. For many women, looking in the mirror at these times can be everything from hilarious to depressing.
One thing we shouldn't do is let our look go south. Being pregnant is wondrous. The condition can be glowing and appealing, especially if moms-to-be embrace their changing look and enhance it with the right clothing.
The following are tips and ideas for going toe-to-toe with the challenges pregnancy will have on your appearance and how to combat them with a great wardrobe.
Postpartum Wardrobe Guide
I had my first baby at the age of 26, ancient by my family's standards. (My mother already had three children by my age and didn't stop until she had a total of 10 by the age of 40. On my hubby's side, there were a total of 13 kids.) When I left the hospital with our first baby, I wore an over-sized Packers t-shirt and a pair of jeans that had to be pushed low because the waist was too tight for my still sensitive tummy. I was also wearing a pair of panties with a waistline that couldn't decide whether to stay above or below my postpartum belly.
After I got home, I remember looking in the mirror and wondering what the hell happened to me. I was unofficially the "Best Dressed Associate" at my firm and, when I was teaching, was quite used to turning around from the blackboard to find the occasional student trying to cut their gaze away from my rear fast.
I had been away from work for about three weeks before my son was born. To say I'd let myself go would be an understatement. I can't say I remember, but I'm willing to bet I was relieved I wasn't concerning myself with my appearance. It was nice to get up in the morning, throw on any piece of clothing I found and going about my business. I saw the looks. My belly floating beneath a shirt and pants hanging low with a nice pair of flip-flops on my feet. I just hadn't gotten to the point where I cared. But that moment did indeed come and slap me clean across the face.
When my mother-in-law came to meet our baby for the first time, I got an icy idea of what others were probably saying. "My dear," she said, "you look like crap."
She didn't say those exact words, but something profanely in that vein.
I looked at myself once again and realized she was right. It took some probing, but I got my husband to admit he wasn't too thrilled with how I'd been handling my appearance either. This prompted me to start looking at post-pregnancy fashion. I learned there was an entire world of clothes for the expectant and post-birth mother.
First, as a financial adviser, I started thinking about the expense here. Why spend on a wardrobe that's only going to be used for a few months at best? Yet, the idea made perfect sense, especially if you care about your appearance. For me, ultimately, the idea was to find a way to do it affordably.
My husband has always appreciated that I'm a cheap date. I'm always looking for ways to save a dime! I do a lot of shopping at consignment shops and during sales anyway. I didn't see any reason to treat this venture any differently. I scored some nice postpartum pieces that would look great with a little sewing.
I hit a few garage sales. Unlike a Kardashian, my clothes won't be from a brand name company giving me clothes for free if I just Instagram a photo of me wearing them. I wasn't even searching for clothes designed for maternity. I'm quite good with a sewing machine. I was able to take quite a articles of large clothing and redesign them to fit me.
I reached out to other mothers I was friendly with. We started trading clothes. I ended up with several pairs of pants and blouses. Fortunately, my journey began around the holidays. I put the word out I was looking for clothes I could wear postpartum. This resulted in quite a few gift cards and clothes received less than a few weeks after bringing my son home.
I focused on what was already in my closet. I dug out everything that was elastic and stretchy. There were flowery and flowing skirts, dresses, full blouses, yoga pants, etc. I started coordinating what I had into outfits.
I bought myself a reasonable collection of shapewear. This included the best shaping leggings, a few girdles and a corset. A sister-in-law suggested this after I tried on my "new" wardrobe and wasn't happy with the overall look. I've never been into over-sized clothes and the slim garments I had weren't as flattering as I'd like them to be. With the shapewear, I was getting satisfaction.
Almost immediately after being seen in my new post-birth wardrobe, I saw an immediate difference in how people were reacting to me. My husband was giddy. Friends were complimenting my look. The real vindication came when I sent my mother-in-law a picture of the baby which was really a picture of me in a postpartum outfit with smoothing girdle while holding the baby. She texted back, "My dear, you look wonderful." She included a big smiling emoji.
"I couldn't have been happier."
Alycia – a financial adviser and math teacher. She lives in Westchester County with her husband, four children, two dogs, a cat, snake, gerbil and a drawer full of shapewear.
Pulling together a postpartum wardrobe is about looking and feeling good and sexy while your body argues against that. Fortunately, a big part of looking good isn't just having a great bode. It's about knowing how to look good in your clothes. It might be a prudent idea to put together a small wardrobe of stylish clothes that can be worn during the pregnancy and after the baby. Looking good will make you feel good. And as our guide for building a postpartum wardrobe will demonstrate, you don't need a large budget.