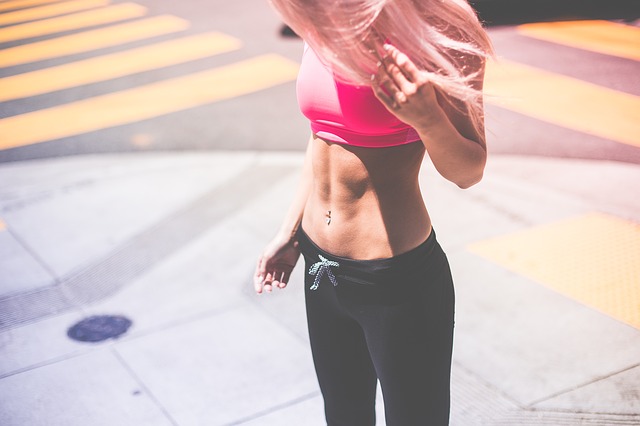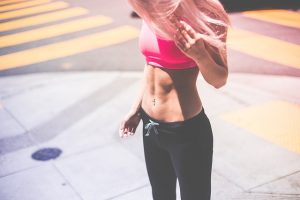 Waist trainers safely and comfortably compress the figure and create attractive curves in a classic hourglass shape. Celebrities swear by these devices and many users are posting happy results across social media.
Trainers sculpt the torso. Along with good exercise and healthy eating, they help you sweat, burning fat in all the right places. For postpartum purposes, waist trainers are a good way to get back to your original shape (or better) while combating the many hindrances that come with pregnancy and post-pregnancy.
If you want to put together a post-partum waist training wardrobe, take a look at our guide.
Postpartum Wardrobe Guide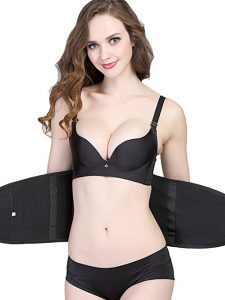 Waist training is all the rage in the celebrity world. The famous are proudly displaying them, wearing them as they workout or shop. What's most impressive is we're seeing what these devices are doing. We're stunned by their amazing curves and tiny waists. We want what they have. And if we can't have the money and the fame, we can at least go for the physique.
Between your exercise regimens and wearing them with everyday attire, waist trainers are going to do wonders for your body. If you're looking for postpartum relief, we urge you to speak with a doctor first. Pregnancy can do strange things to the internal organs which may be compromised even more by a waist trainer.
There are many types of waist trainers. You may need more than one to coordinate the looks and uses you want from them. One type is best for hiding under clothes while another may be worn over your clothes. Besides sculpting the body, decide how you want to apply the device to your routine.
What we want to focus on most with waist trainers is sizing. If you go through the best waist trainer reviews, you will find the most common complaint to be a lack of true sizing. This will be especially true for postpartum use as the body will be evolving anyway. Often the manufacturer is blamed for this. But the idea of universal sizing – especially in fitting clothing like waist trainers – is impractical. Any woman knows a size eight or 16 dress may not fit on the body it was intended for. One size eight can have a slimmer waist or wider hips than another woman that wears the same size. If the cut of the dress is unique, it may not fit both.
The same is true of waist trainers. They are form fitting clothes designed to fit snug and should not be seen as a one-size-fits-all solution.
While we can't guarantee the following will always work, using the following advice could be beneficial to finding the waist trainer for your postpartum period, wardrobe and lifestyle.
Start by consulting the product's size chart or a sizing chart for shapewear like the one on Amazon. Avoid relying on what your dress or pants size is as many shoppers do assume they wear the same size in everything. This is not true, especially when comparing waist trainers.
You need to take your measurements. As easy and quick as this can be, you must be precise. The best waist trainer fit has to match your natural waist. Always perform measurements in front of a mirror. Wear nothing heavy or bulky. In fact, go with undergarments.
About two inches above the belly button – the natural bend in the waist – pull the tape taunt but not tight. Full figured women having trouble determining where the natural waist begins should bend side to side to find it. Know your hip size as many waist trainers take them into account. If you don't believe you'll get it right, go to a shop that sells shapewear and let them perform the operation for you.
If between sizes, go with the larger. If unsure, call the store or manufacturer and ask about their return policy. Do be aware that the very nature of shapewear can make returns difficult as you have to wear them for a while before determining you have the right size. Get adjustable products that allow you to control the fit.
Once you know the measurements of your natural waist, subtract three or four inches from it when choosing a waist trainer to get good compression.
Try on as many waist trainers as you can over your bra or a light tank top. Remember, it's supposed to be tight and something you'll need to get used to. Put a blouse or sweater over it. Bend, shake, twist, squat, make sure all your movement will be natural. This will be important if you plan to exercise in them.
Waist trainers are as different as shoes and we know how shoes can vary from foot to foot. By following the above steps, you will be able to build a waist training wardrobe that works alongside your lifestyle and physique goals.
Making sure you pull together the right postpartum wardrobe is important. Improper use can lead to trouble breathing, inability to move and injury. Unlike a lot of shapewear, waist trainers put a lot of pressure on your torso. You can control it, but you will still need to apply that pressure to get results. Doing so safely means always buying the best waist trainers. By following the tips in our wardrobe guide, and the reviews and advice throughout our site, you greatly increase your chances of using waist shapers responsibly and efficiently, achieving the slimmer and sexy figure you deserve.